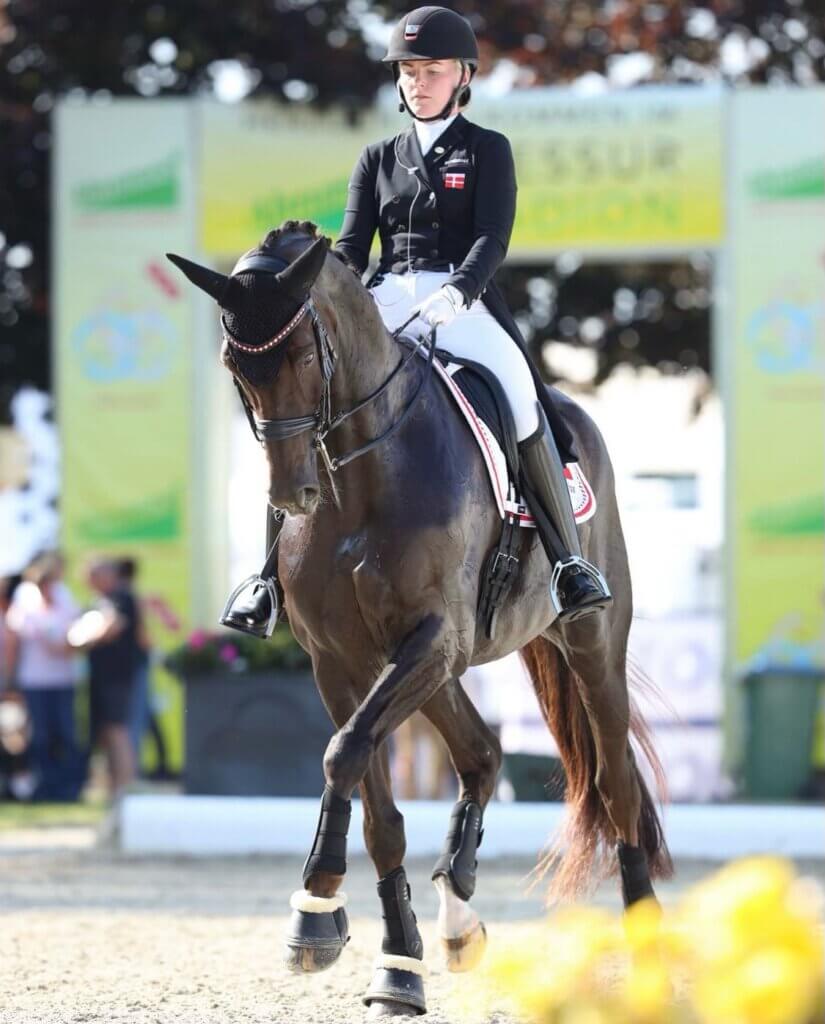 The talented Danish dressage horse Driver had recently been a patient at the Hanse Equine Hospital in Sittensen. The 17-year-old warmblood gelding had suffered a severe eye injury in his stable and it had not been certain whether he would ever be able to see with his left eye again. Thus, for a long time it was also not foreseeable whether the successful gelding, together with his rider Josefine Hoffmann, would be able to continue to be part of the Danish national team.
"After we took Driver in, we had to operate immediately. He had suffered a severe corneal rupture. With a special surgical procedure, we were able to save about 90 percent of his eyesight, so that he will be able to go to demanding tournaments in the future without any restrictions", says the treating eye specialist and clinic director Dr Stephan Leser.
After the successful surgery, with subsequent observation time on the clinic premises and in a private stable, Driver and Hoffmann were able to take part in this year's U25 European Championships in Hagen as planned. Even more, together they placed 6th in the final and 4th in the team classification. Thus, they were able to seamlessly continue their international successes in the past.
Cover picture: Josefine Hoffmann with Driver and Dr Stephan Leser as well as Anita Leser from the Hanse Equine Hospital, Photo credit: Hoffmann